Domestic Decorating
Back to Navigation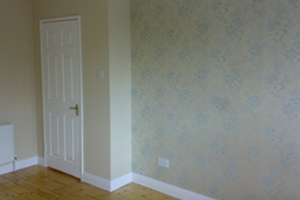 Domestic Decorating covers all types of residential properties, over the past 13yrs M.C.Decorators has painted them all, from apartments to bungalows to two and three story houses. Domestic work can be much more rewarding because you're working closely with home owners to help transform their homes into a very pleasant and personal place to live.
Every job is different and some people have their own idea of the type style that works best for them. Others like to get advice on what style, colours and paint finishes are best suited to their needs so we make sure to keep up to date with all the current styles and trends, so we can advise on the best colours or wallpapers to choose for them.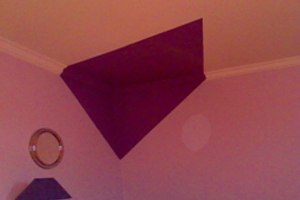 Trust is a huge part of domestic work, we leave our customers in no doubt that their homes are in good hands and more often than not our customers will have their decorating done while they are on holidays, safe in the knowledge that when they return their home will be decorated to a high standard and more importantly they wont need to spend the next few days cleaning up because we put great emphasis on cleaning up after ourselves.
We have worked in homes from Leixlip to Enniskerry, Dalkey to Donaghmede and Ballyfermot to Ballsbridge.
We offer a very pleasant, friendly and professional service and can guarantee total satisfaction to all our customers. Every job is given the same respect and attention to detail no matter what the size.
So don't hesitate to contact us today for a free estimate.